Business Cash Advance for Merchants that Accept Credit Cards
Did you know that there is a business cash advance available for merchants that accept credit cards? Unfortunately many merchants do not even know that this alternative funding product is available.
These cash advances are also know as a Merchant Cash Advance. They are not considered loans but cash advances from future credit card sales. A small percentage is deducted from your monthly merchant account sales until the advance is paid in full.
Unlike a loan where you pay back a set dollar amount monthly, you would pay a set percentage amount from your monthly credit card sales. This is unique because if you have a bad month, your percentage is the same but the amount you pay will be less then if you have a great month. So your payments are based upon your monthly sales.
This Type of Alternative Funding has Many Great Advantages to the Merchant:
No Application Fees, Appraisals or Closing Costs
Will Not Affect Personal or Business Credit Lines
Flexible Repayment Terms
Fast funding – as few as 7-10 business days from application
No Obligation to Find out How Much You Qualify For
No Personal Guarantee or Collateral
Payment Aligns with Cash Flow
High approval rates- Currently averaging 85%
Leave Traditional Lines of Credit Available
Not based on personal credit history
Easy application process
Minimal documentation
Collection is automated through future credit card swipes – no checks to write
Entire debt obligation usually completed within 6-8 months
Business Cash Advance is a unique alternative funding source for merchants. It is an untapped short term financing that can help businesses get working capital they need now based upon future credit card sales.
Most merchants do not even know that this type of funding is available. If you are a merchant that accepts credit cards and would like to learn more then click here.
Some Uses of a Business Cash Advance:
Pay off Business Debt
Working Capital
Purchase Inventory at Discounts
Renovate the Store
Upgrade Equipment
Make Repairs
Pay Taxes
Pay Payroll
Grow the Business
Open New Locations
Advertising and Promotional Programs
Pay off Personal Debt
What if my business does not qualify for this type of funding?
In my article; Small Business Funding and Business Startup Loans I discuss various types of financing available to small businesses. Many of these alternative funding types are often overlooked when a small business is looking for working capital or help with debt restructuring or settlement.
Sometimes we as small business owners forget that there are many options available to us if we look and think outside the box.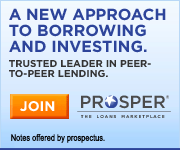 Don't forget to Sign up for my Newsletter below. Your email will be used only for the Home-Based-Business-Solutions newsletter. I respect your privacy and will not sell your email.