Startup Business Financing - Microloans
There is a unique source of startup business financing that is called microloans. Microloans are small business loans that are designed to help businesses in emerging markets worldwide.
These microloans are usually small dollar amounts that are funded by individuals and microfinance companies for small businesses. One of many international organizations that has been formed to help small businesses with startup capital is Kiva.org.
Some Advantages of Microloans
If you are in other countries outside of the United States I strongly suggests that you look into Kiva.org or other microfiance and microloan organizations.
For people within the United States I have written about various sources of small business loans.
In my article; Small Business Funding and Business Startup Loans, I discuss the numerous types of new business financing as well as various types of funding that may be overlooked.
I also wrote about a microloan program that is targeted to people within the United States in my article; Business Startup Funding Check out Microloans and People to People Financing.
It discusses how a company like Prosper.com brings individual lenders and borrowers together for any type of loan.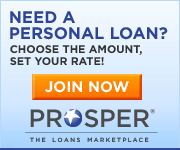 Conclusion:
Microloans are a great way to get your small business loans funded. Whether you are looking for new business financing or business expansion capital, don't forget to search for these types of loans.
Don't forget to Sign up for my Newsletter below. Your email will be used only for the Home-Based-Business-Solutions newsletter. I respect your privacy and will not sell your email.